Braai
On Saturday evening, Al and I hosted our first braai (barbeque).  Braai is the Afrikaans word for barbeque or grill.  In a traditional braai, the meat is cooked over wood, but nowadays a lot of South Africans use plain ol' charcoal briquettes just like everybody else.
Al went to the store on Saturday and purchased a barbeque, charcoal briquettes, and a twenty-two piece braai set (we might have gone a bit overboard).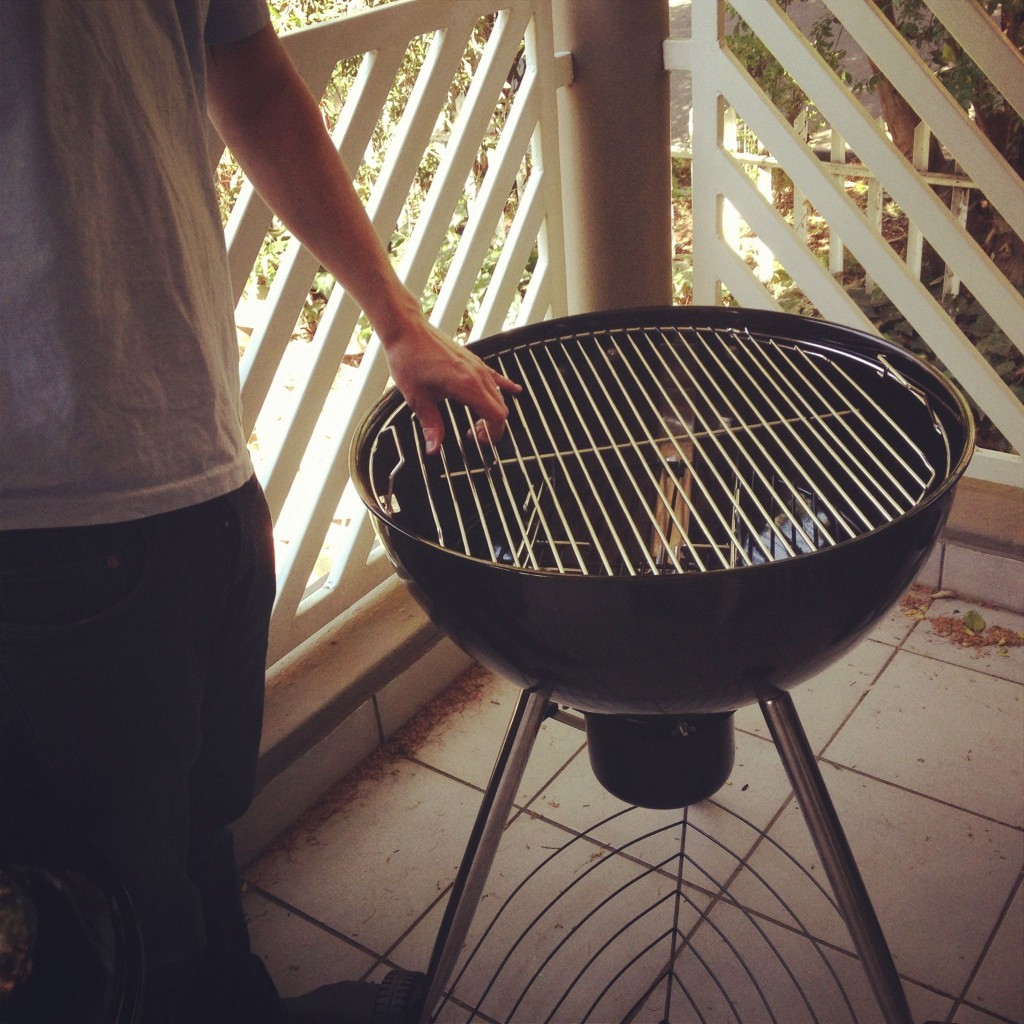 We spent the afternoon preparing food.  Luckily, our apartment was sparkling clean since our new maid, the adorably named Precious, got the place ship-shape that morning while Al and I sat around awkwardly and wondered if we should offer to help.  We North Americans aren't good with domestic help.
Our menu consisted of rump meat, boerewors (a type of South African beef sausage), and biltong, plus my famous horseradish beet dip, guacamole, and cookies-and-cream popcorn, which turned out to be a huge hit.  Seriously, if you want people to like you, make them cookies-and-cream popcorn. They will be putty in your hands.
In preparing the side dishes, I had to make some adaptations based on what I found at the Pick 'n Pay.  For example, I couldn't find jalapenos for the guacamole, so I substituted little green chilis, which pack a more powerful punch and need to be used judiciously so as not to knock over one's guests.  I also couldn't find prepared horseradish for the beet dip, so I used something called "creamed horseradish." Sounds a bit gross, but it did the trick.
Our guests arrived around five and we all set to eating and drinking until we were fit to pop.  Or maybe that was just me.  Oddly enough, only one of our guests was South African.  The rest were from Germany, America (f*** yeah), Nigeria, and Botswana.  Pretty sweet. Anyway, a good time was had by all (see photographic proof below) and I think we'll be hosting many more braais in the future, despite our meat hangovers today.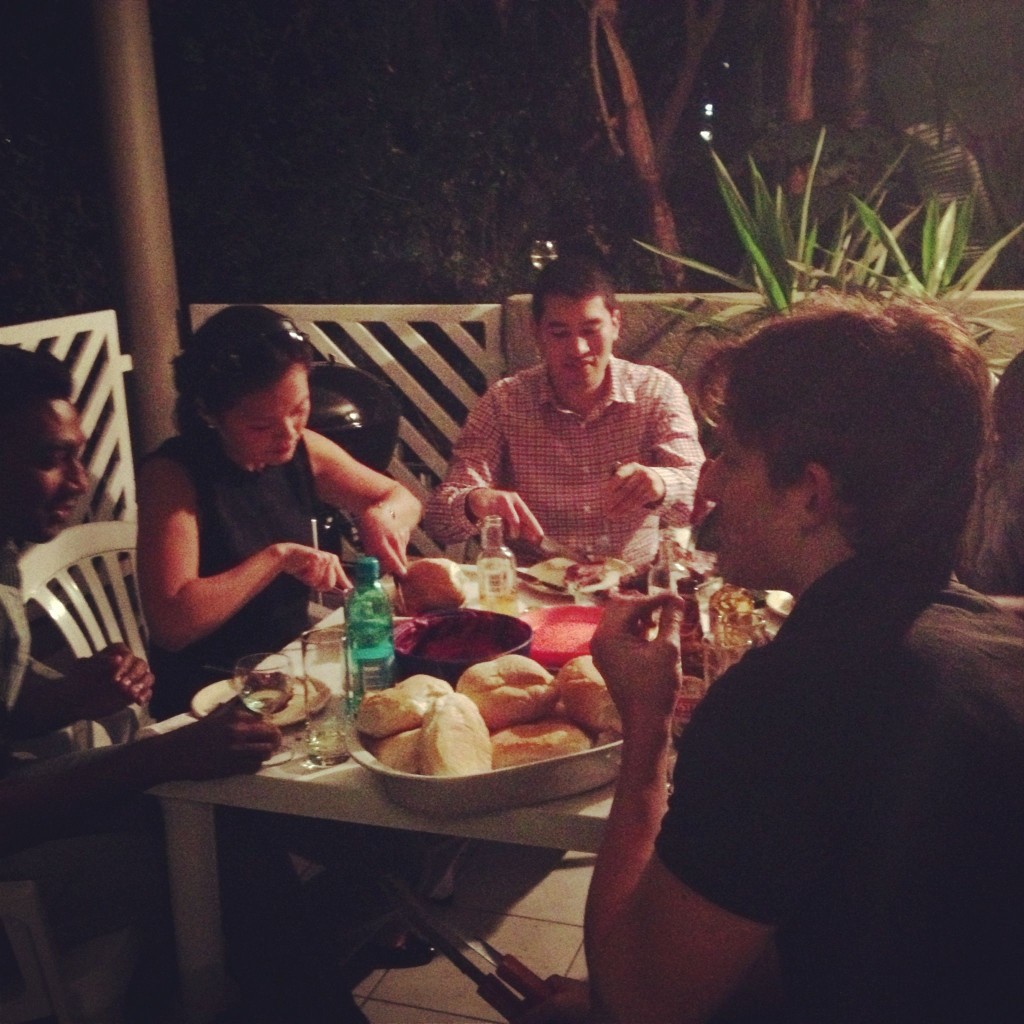 Yum.