Ilha de Moçambique
No Book Review Tuesday today – I am currently mid-book(s) and so I will use today's post to update you on our vacation to Ilha de Moçambique, which is more interesting, anyway.
For Easter break, Al and I went to Ilha de Moçambique, a UNESCO World Heritage site and the former capital of Portuguese East Africa. According to UNESCO, Ilha was originally inhabited by a Bantu tribe, and then occupied by Arabs around the year 900 AD. Vasco de Gama, the Portuguese explorer, reached Ilha in 1498 and "was well received by the sultan and the people, who thought the Portuguese were Muslims." Oops. Eventually, Ilha became a major Portuguese trading post and then became the capital, until 1898, when the seat of Portuguese East Africa was moved to Laurenço Marques (now Maputo).
Today, Ilha feels like it's stuck in a time warp. The island is full of crumbling old buildings, some of which are from the 16th century (such as the São Sebastião fortress, which was built in 1558!), with very little evidence of modernity. The place feels like it's falling down around your ears as you walk through its streets, but I guess that's part of the charm.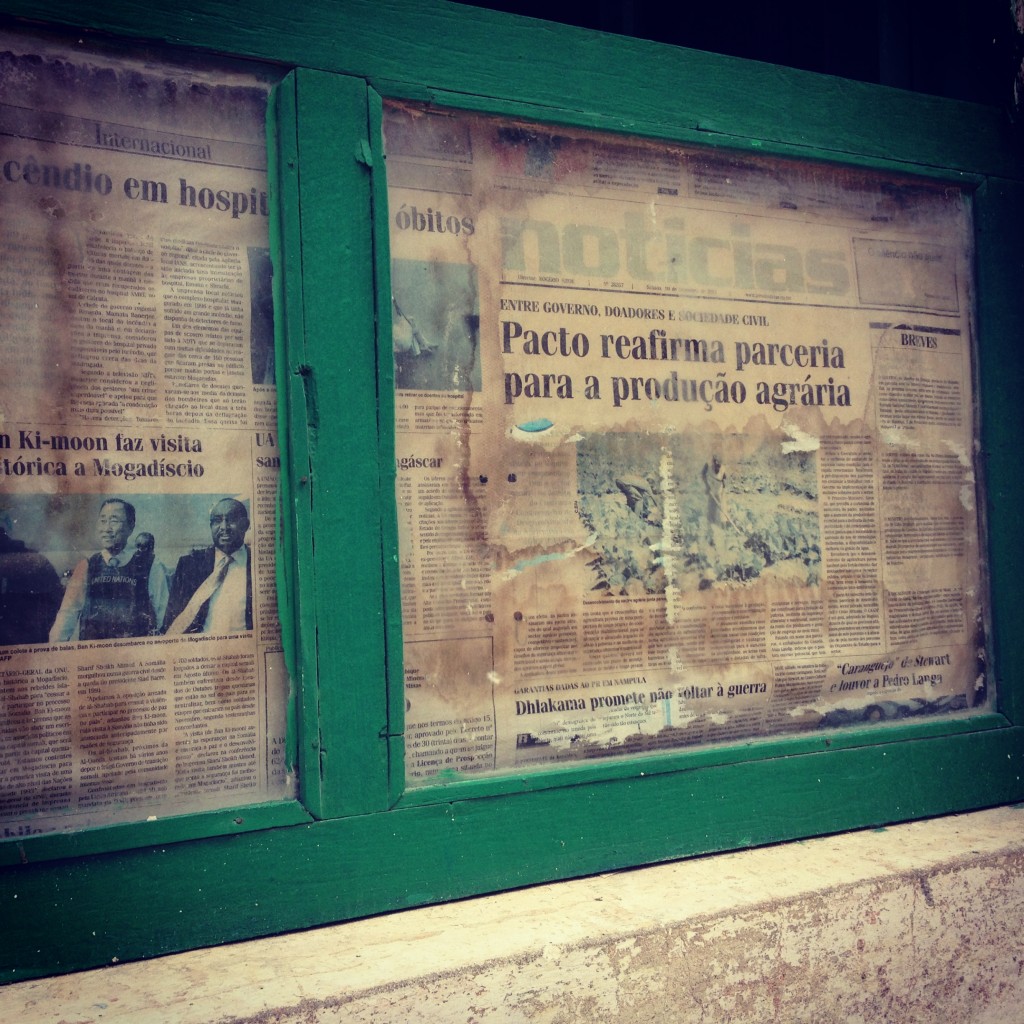 While the rusticity of the island is charming, it can also be off-putting. For example, the island's decaying public hospital was horrifying. It looked – I'm not kidding – like it was haunted, even during the day, with large, empty corridors of crumbling stone and peeling paint, outdoor breezeways full of litter where sick people sat on the ground waiting to be seen, and broken windows and doors. I could not believe that it was a functioning hospital and it made me feel so badly for the people on the island who have no choice but to go there when they are sick. Somehow, unlike most of my vacations, I managed to avoid a visit to the emergency room, and I am so grateful for that!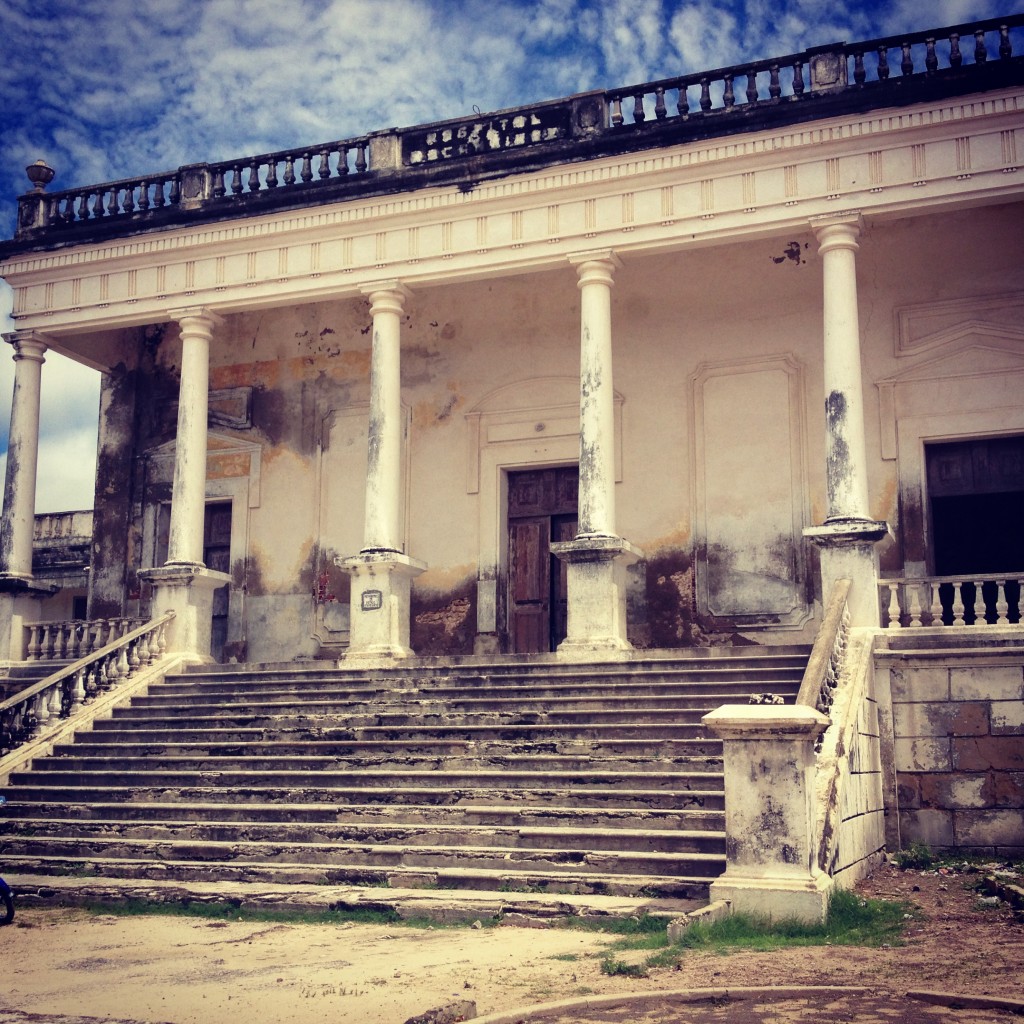 Turns out, there's not a whole lot to do on Ilha, so this was a very relaxing vacation for us. On our first night out, we were sitting on a rooftop at a restaurant called Flor de Rosa eating fresh squid and lobster and drinking chilled red wine, when a couple next to us said hi. They had heard us talking and they were also American, and we ended up eating together that night and then hanging out every day for the rest of our trip. Our new friends – Eric and Alison – live in Beira, a coastal city in central Mozambique, and were the only other Americans we met on the island. However, the island was teeming with Canadians – teeming, I tell you! – and we even met a guy who was not only from Ottawa, but had grown up on Al's street in a small suburb of Ottawa (Stittsville) and – get this – they KNEW each other as kids. O, Canada!
One day, we hired a boat with Alison and Eric and went to a little island called Ilha de Goa, where we looked at the old, square lighthouse, collected shells, drank beer, and played in the warm, clear water. Then we boated to the mainland and went snorkeling in a natural saltwater lagoon. We were out for most of the day and by the end of it, we had drunk a lot of beer and taken in a lot of sun, so we were all exhausted, but it was glorious.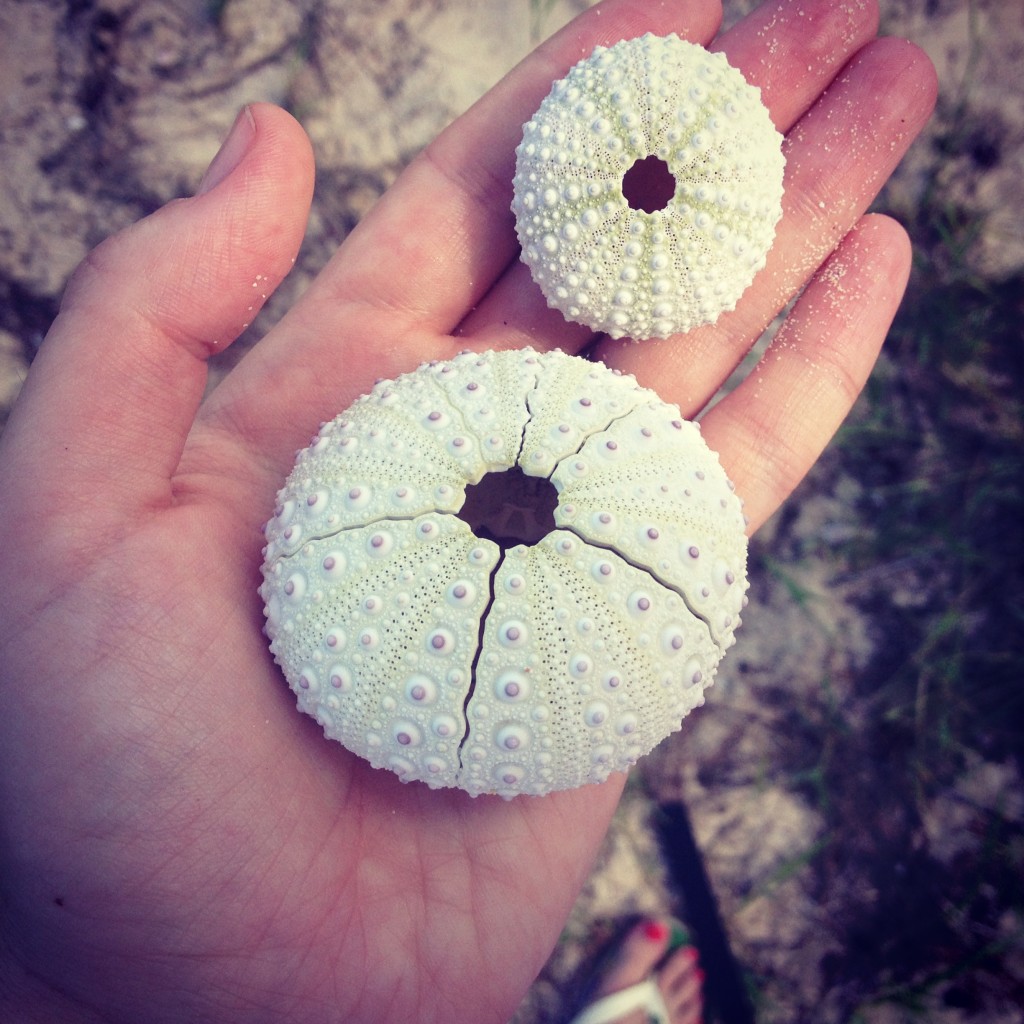 On another day, Al and I went on a tour of the Palace and Chapel of São Paulo, which was originally built in 1610 as a Jesuit College but was then taken over and used as a residence for the Portuguese governor. The place is now a museum and has been beautifully restored, and includes much of the original furniture, decor, fixtures and finishings, including an exquisite collection of Ming vases. A guide led us barefoot through the palace and we ogled at the old beds, woodwork, carvings, and paintings. It was one of the coolest things we did on the island, and normally we are not museum people.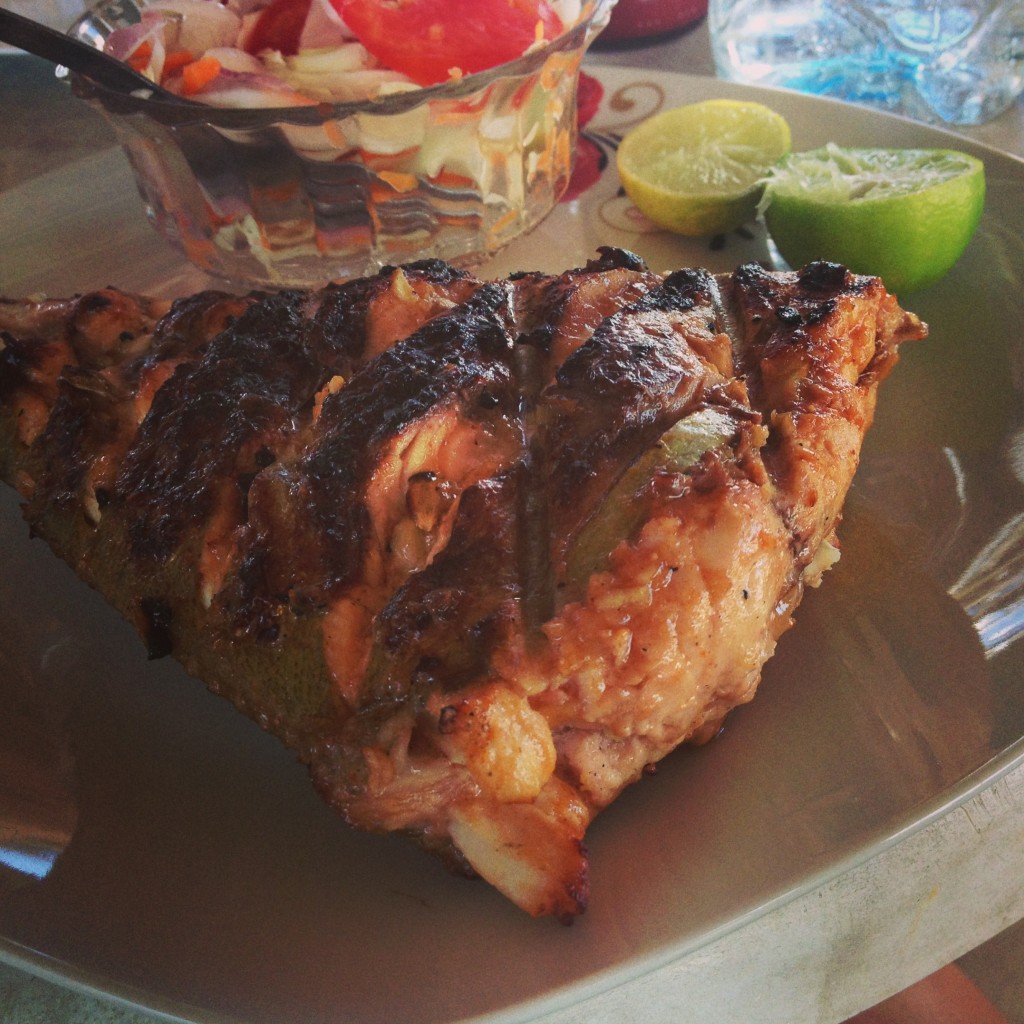 The rest of our time we spent reading, lying by pools, napping, speaking Portuguese, eating grilled seafood, and sweating, because Ilha was crazily hot, you guys. We stayed at a really lovely guesthouse called Patio dos Quintalinhos, which was great in every way except for the fact that it was right across the street from a Sunni mosque that BLASTED its call to prayer directly into our bedroom every morning, which made me think of this, every single time:
I took a little (12 second) video of the much less jarring evening call to prayer:
Pretty cool, huh?
Overall, we had a great trip and came back to Joburg feeling rested, full of seafood, and only slightly sunburnt. Ilha is not one of those places where you visit and then fantasize about moving to it, but it's a fascinating, unique place, and I'm so glad we went.