Soweto
Al's mom (Carol) and step-dad (Gerald) are visiting us here in South Africa and we have many exciting things planned while they are here, including a trip to Kruger for a safari and a visit to Cape Town for wine tasting. But when trying to brainstorm things for us to do here in Joburg, I could only come up with the following activities: eat, drink, or leave Joburg.  We opted for all three today and left Joburg — sort of — to go on a tour of Soweto (Southwest Townships), something I'd been meaning to do since I got here.
First, a tiny bit of background: townships were the peripheral urban areas to which non-white South Africans were evicted or relocated from the cities before and during Apartheid. In Joburg, black people were moved outside of the city proper starting in the late 1880s after the 1886 discovery of gold in the area. What is now known as Soweto began in 1904 with the establishment of a township called Klipspruit, which was created to house black laborers (many of whom worked in the mines). More and more black people were relocated to this area over the years, particularly after 1948, when the National Party took over and began the policy of Apartheid. During Apartheid, starting in the 1950s, the government created separate townships for each of the non-white racial groups (coloured, black, and Indian). Soweto grew quickly (and in an unplanned way) over the years and today is home to around 4 million people.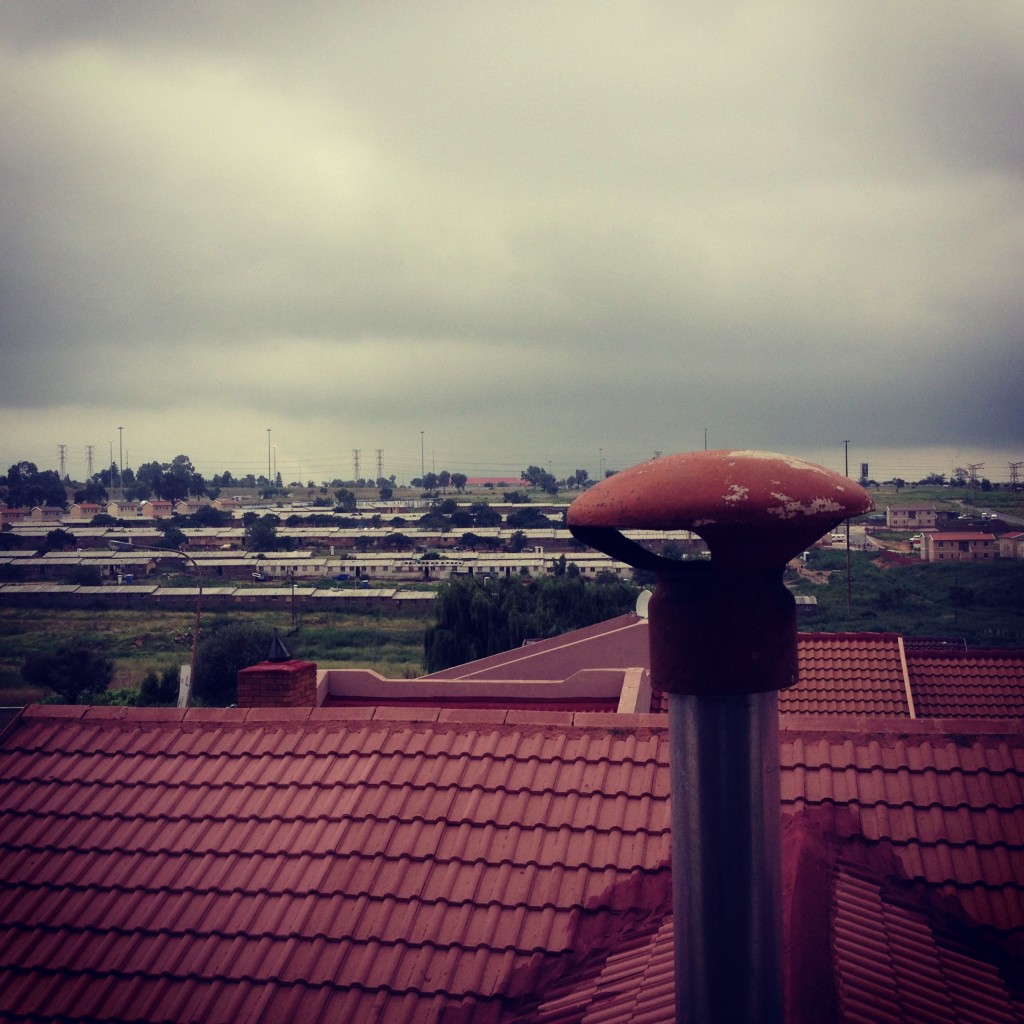 Soweto is well-known because of the 1976 Soweto Uprising, which represented a turning point in the anti-Apartheid sentiment in South Africa and worldwide. On June 16, 1976, a group of students began to protest the government's policy of forcing black African students to be educated in Afrikaans, rather than English. That day, as a group of 10,000 students marched in an area called Orlando West, police were called in and opened fire on them, killing adults and children. Soweto was engulfed by riots and by the end of the Soweto Uprising, at least 176 (but perhaps as many as 600) people had been killed.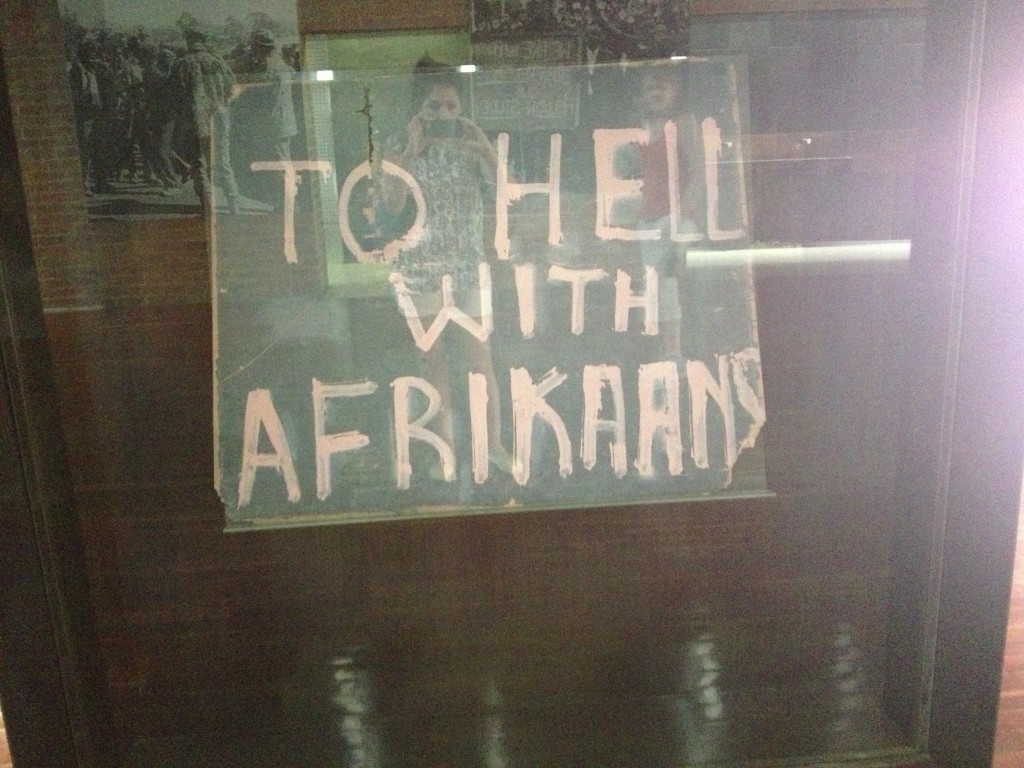 Today, Soweto seems an odd mix of desperate poverty, well-oiled tourism, and flashy wealth. Our tour started with the part of Soweto where the so-called "black millionaires" have moved in. Our guide explained that some wealthy black South Africans moved back to Soweto and revamped certain neighborhoods in an effort to revitalize the township as a whole. There are truly lovely houses there, with fancy cars in the driveways, swimming pools, satellite TVs, the works. And then, you go a few blocks away and you see this:
The poverty is so staggering that it's hard to process. How do people live in houses with no running water, no sewage system, no insulation, no cooling, no room to move around or breathe? How do people make this work? I felt dismayed and helpless at the poverty we saw in Soweto, not only because of the depth of the misery but because of its breadth – millions of people live like this.
Within Kliptown, one of the shanty-town areas of Soweto, we visited a nursery school for kids ages one through six called Pastoral Centre. This was the most heartening (and adorable) part of our day. We were greeted by a classroom of six-year-olds who performed several songs and poems for us and it was quite possibly the cutest thing I've ever seen. Here's a very short video I took while they were singing:
We met the principal, Pam Mfaxa, a truly impressive woman who started the nursery school to meet a need she saw in her community, giving poor kids a chance to succeed. The school gives the kids three balanced meals a day, allows them to sing and play creatively, and even teaches them computer skills. They're intervening in these kids' lives at a time when brain development is critical for success later in life, so the work they do is hugely important. They also have outreach programs for the elderly and other members of the community (including HIV/AIDS awareness and condom distribution). I was very impressed with the entire operation and it was one of the most hopeful things I saw in Soweto.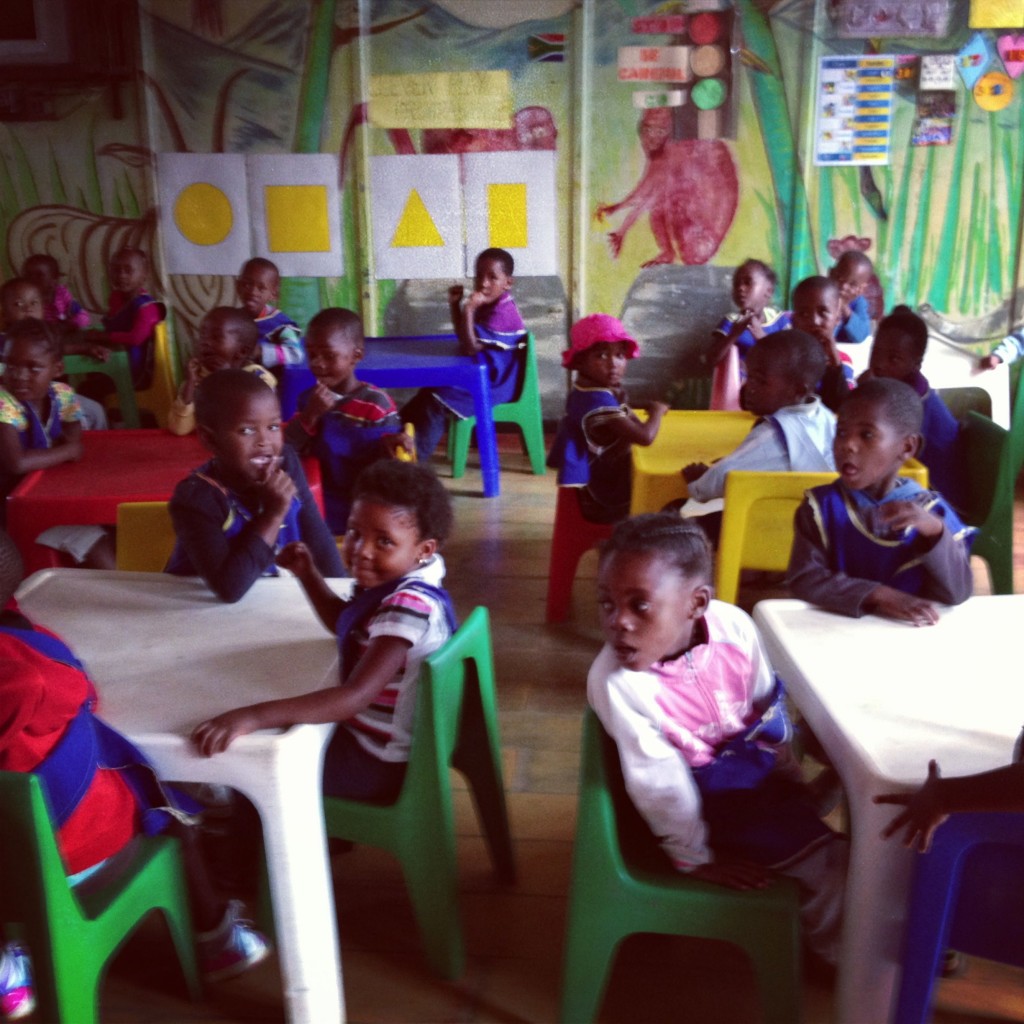 The tour also included a visit to a shebeen, which is the term for the formerly illicit pubs that sprang up in the townships during Apartheid, since black Africans weren't allowed to visit bars or pubs for white people.  The shebeen we visited was called, appropriately enough, The Shack. They offered us a taste of the local brew, Joburg Beer, which is made with sorghum, maize, wheat, water and yeast. It had the consistency of chunky milk and smelled like bread. I took a pass, but I did get a photo of the carton.
We also visited the Hector Pieterson museum, named after the first person shot by the police in the Soweto Uprising. He was thirteen years old when he died. The museum was fascinating and moving and troubling. One thing that I learned today, which I was not fully aware of before, was how central a role the revolt against Afrikaans in schools played in the entire South African liberation movement. I knew that during Apartheid, everyone was forced to speak Afrikaans in school, but I didn't realize the difficulties it caused or how hated it was among black South Africans as a means of oppression.
Although the tour of Soweto was emotionally heavy and rather exhausting, I am so glad we went. I really got a look at a different vision of South Africa from the one that I see every day, which is comfortable, walled-off, a bit boring, even. Soweto was vibrant, sad, difficult, and hopeful all at once. I am not sure what I can do to help, but I will be contributing funds to Pastoral Centre, which relies on donations to stay in operation. I'm so encouraged that there are organizations that are trying to bridge the opportunity gap between the poor and the rich in this country by helping those who are most innocent and full of potential: children.
By the way, for anyone considering a visit to Joburg and who wants to go on a Soweto tour, I highly recommend the tour company we used, Themba Day Tours. They were very professional and reasonably priced and they struck a good balance between lightheartedness and respect for the place we were visiting.