Stellenbosch
I've been lucky enough to spend the past three days in beautiful Stellenbosch in the Western Cape. Stellenbosch has something for everyone: amazing food, outstanding wine, and stunning scenery.
Stellenbosch is the second oldest European settlement in South Africa (after Cape Town). It was founded in 1639 (!) by a man named Simon van der Stel, who was governor of the Cape Colony (incidentally, Stellenbosch means Stel's Bush, so the ever-humble van der Stel named the town after himself). It's sometimes easy to forget how long the Dutch have been kicking around South Africa, but in places like Stellenbosch, you realize that they've been here a super long time, making wine and playing sports and generally being rugged.
Anyway, Stellenbosch has come a long way over the last 374 years and is now a beautiful, touristy university town situated among various mountain ranges.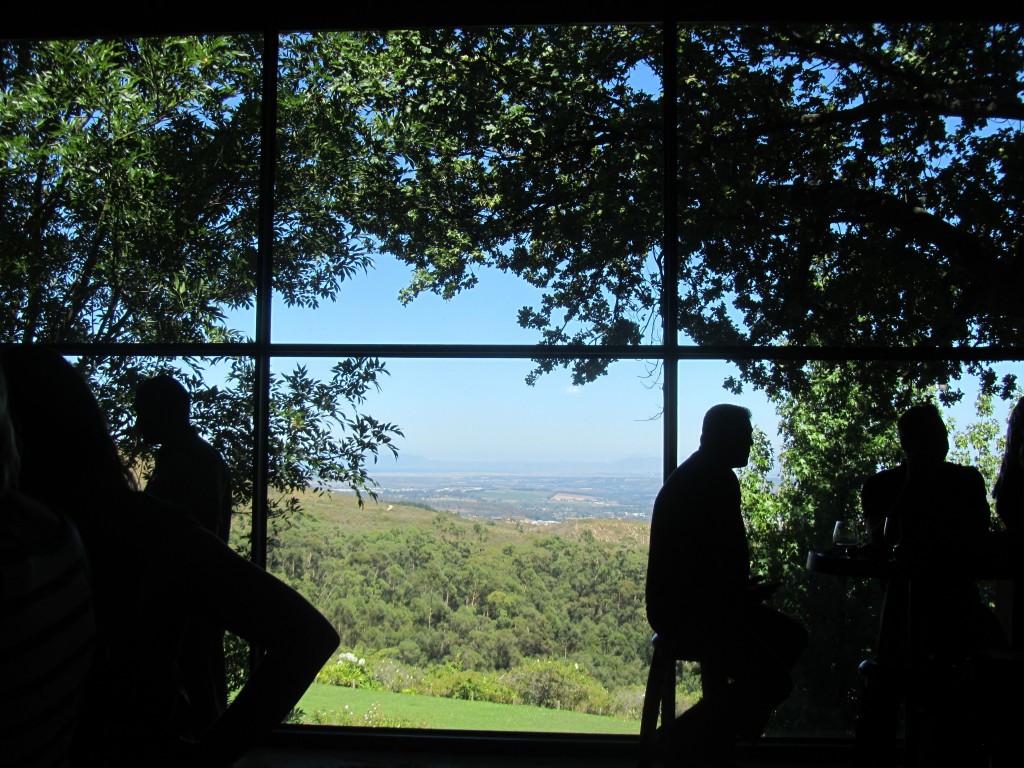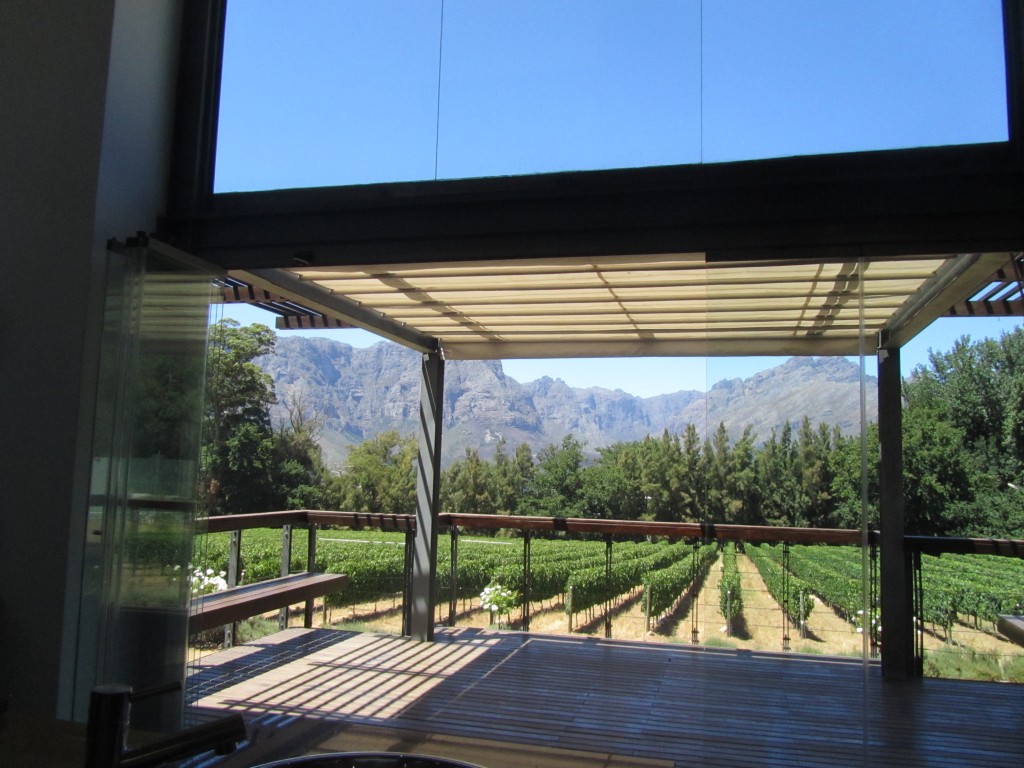 It's the ideal spot to launch a wine tasting weekend, since many of the country's best wineries are right here. We did just that, arriving on Thursday night and setting out bright and early on Friday morning to begin quite the decadent weekend of all-out wine and food gluttony.
Al's mom is a sommelier in Canada, so she had a professional interest in going to some of the best wineries to try their wares. I won't try to summarize all of the wineries we visited (I'll leave that to the expert, my mother-in-law), but we went to a lot of beautiful wineries and had some excellent wines.
Some of my favorites, both for scenery and wine, were Thelema, Tokara, Boschendal, and Winery of Good Hope, where we had a private tasting of FOURTEEN WINES with the winemaker. We fairly stumbled out of that one and had to spend the rest of the day recuperating.
The highlight of the weekend was probably our dinner at Rust en Vrede ("Rest and Peace" in Afrikaans), one of the top restaurants in South Africa. We opted for the six-course tasting menu with wine pairings and holy crap, it was awesome. It actually ended up being more like nine courses, what with all of the amuse-bouches and pre-desserts and post-desserts and mid-desserts, and every course was spectacular (with the notable exception of the meat course that included beef tongue and sweetbreads, blech).
Everything about this dinner was impeccable: the food, the wine, the service, the atmosphere. Afterwards, we spoke to the chef, John Shuttleworth, who looked to be approximately 15 years old, and congratulated him on a job well done.
Today, we're off to another top South African restaurant, Jordan, and I can hardly wait. Then Al has to go back to Joburg (noo!) while I stay in Cape Town to meet up with two of my friends, Elise and Allison, who are visiting from DC (yaay!). Should be a good time! I will try my darndest to write another post or two during my vacay. In the meantime, hope everyone's having a fabulous weekend, and happy Sunday.