Recent DC visitors
Al and I have been lucky this summer to have lots of loved ones visit us here in DC. As a result, I've gotten REALLY good at giving tours of the National Mall, even if I don't know the history of any of the monuments, buildings, or memorials and am completely ignorant about most important things about this city, other than where you can get good fro-yo. Hey, historical details are what iPhones are for.
First, my mom visited for one night at the end of May and we got some good museum visiting and pool lounging in! We made sure to hit the National Gallery and checked out the Andrew Wyeth windows exhibition, as well as the Cassatt/Degas exhibition. Very cool.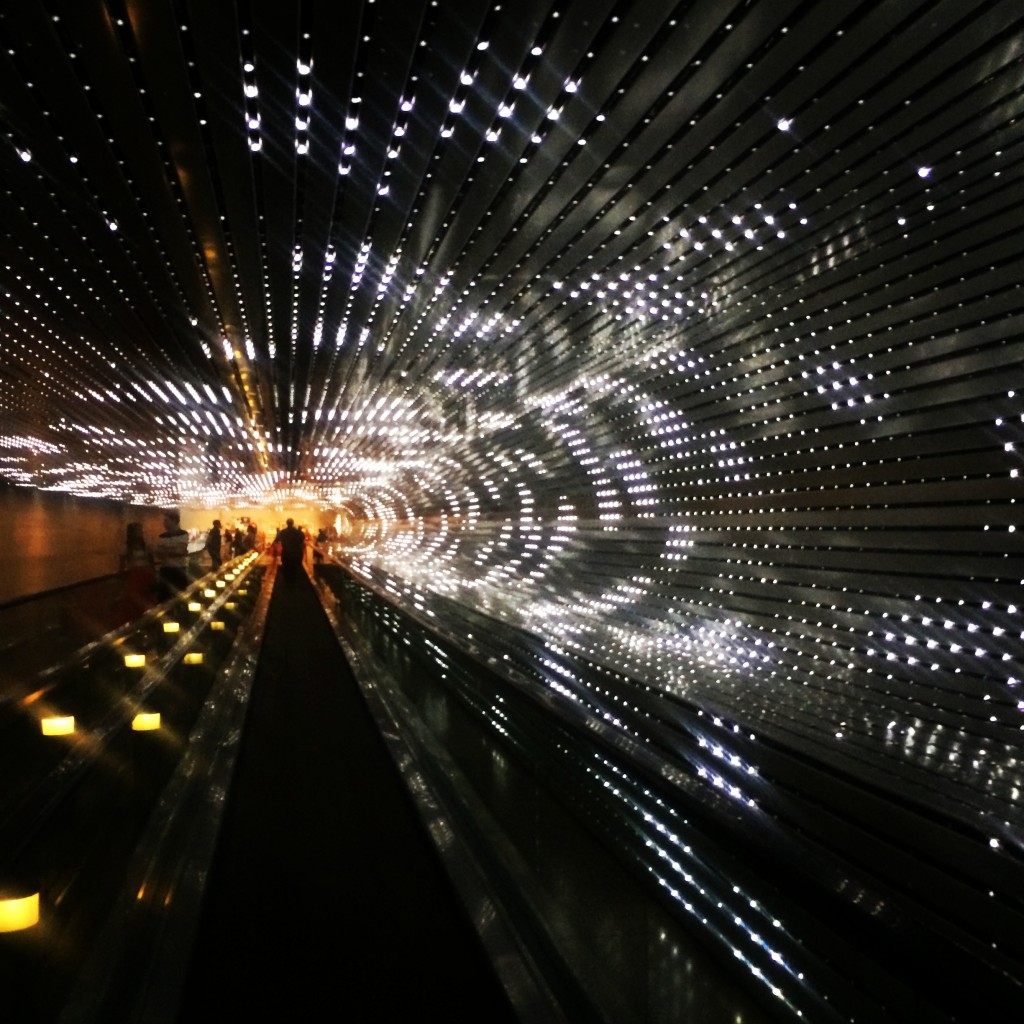 Then, for Fourth of July weekend, my cousin-friend Catie visited. It was her first trip to DC, so I felt it necessary to pull out all the 'Murrica stops. First, we went to the National Mall and gazed at the monuments (at least, the ones that weren't closed in advance of the fireworks) and watched various military service-members in their dress uniforms doing drills.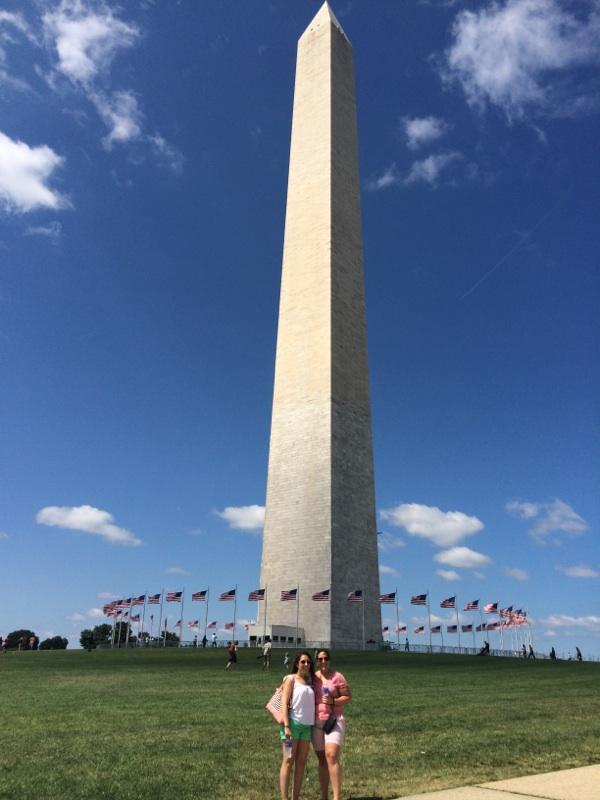 Next, we checked out Georgetown and stuffed our faces at the excellent Good Stuff Eatery. I highly recommend the turkey burger and onion petals (drool). Catie and I decided that we are definitely going to buy a house in Georgetown, just as soon as we become multi-millionaires (any day now).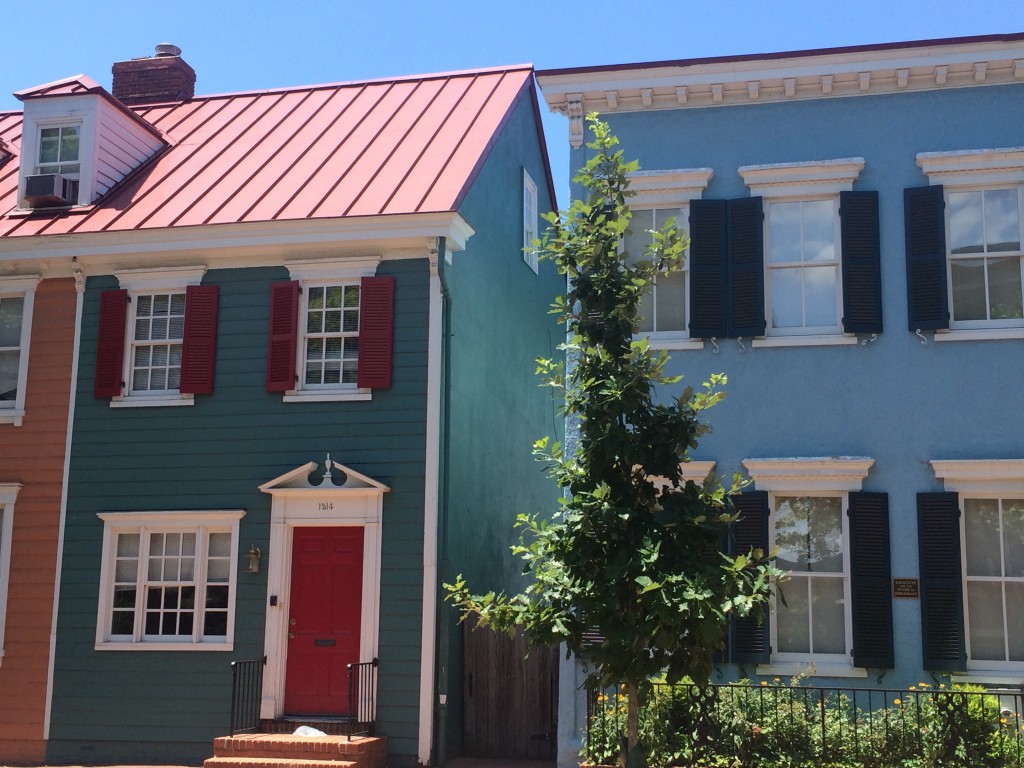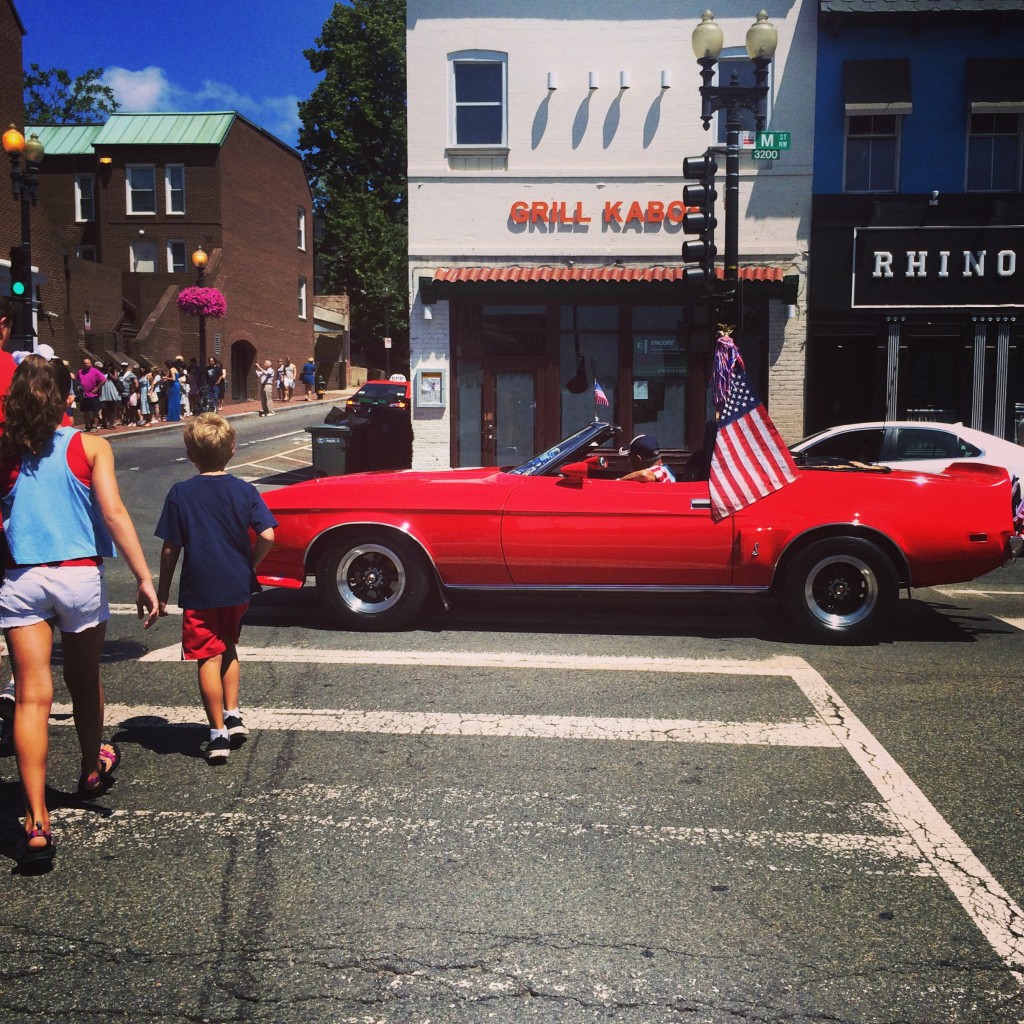 That night, we went to the roof of our building and watched the fireworks over the Mall.
The next night, we went to see Counting Crows (a long-time Steph-Catie favorite band) at Wolf Trap, an amazing outdoor concert venue (and national park!) in Virginia where you're allowed to bring in your own food and drink, including booze. We brought a picnic, sat on the grass, and aurally revisited the mid-1990s as we listened to Toad the Wet Sprocket warm up the crowd. Counting Crows, by the way, were awesome. This is the second time I've seen them this summer (I'm a super-fan) and they never fail to disappoint. Catie and I sang along to every single song (except for the stuff off their new album) and even Al got into it. SO FUN.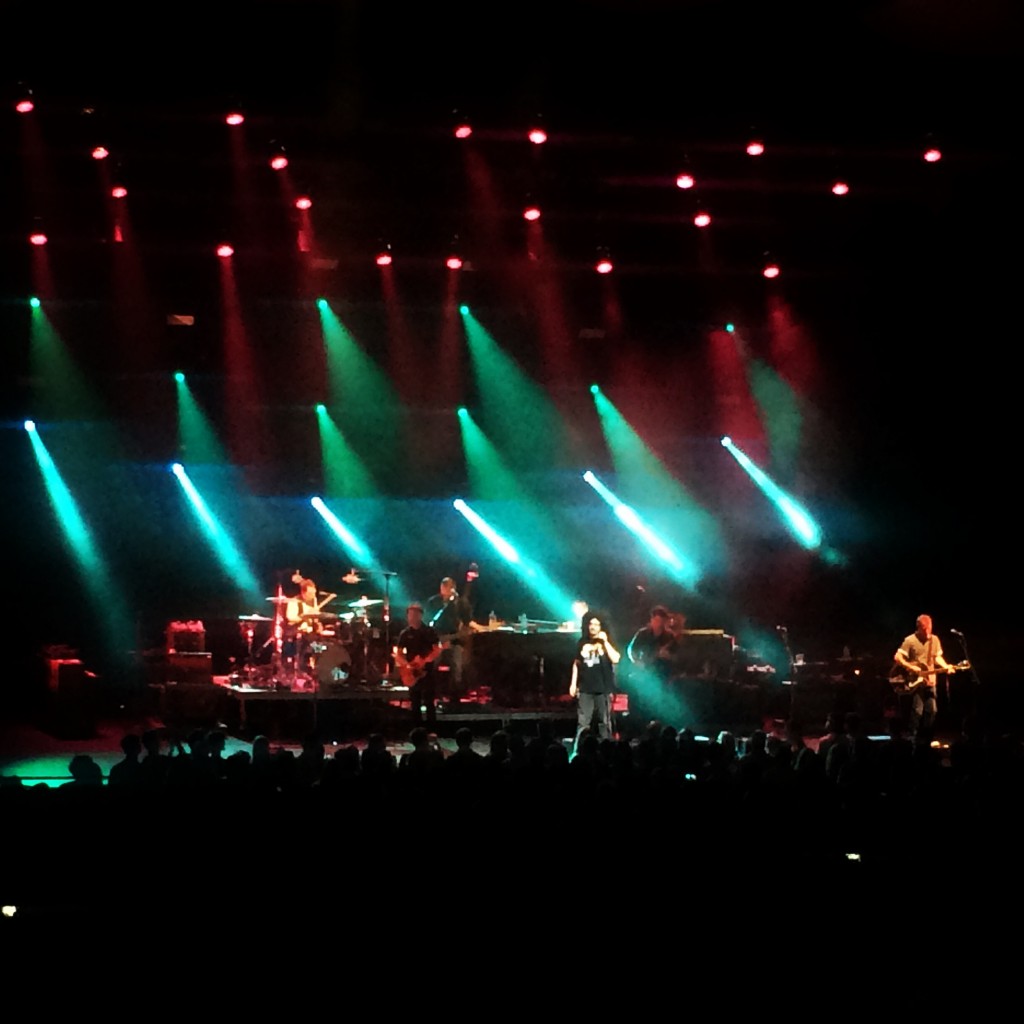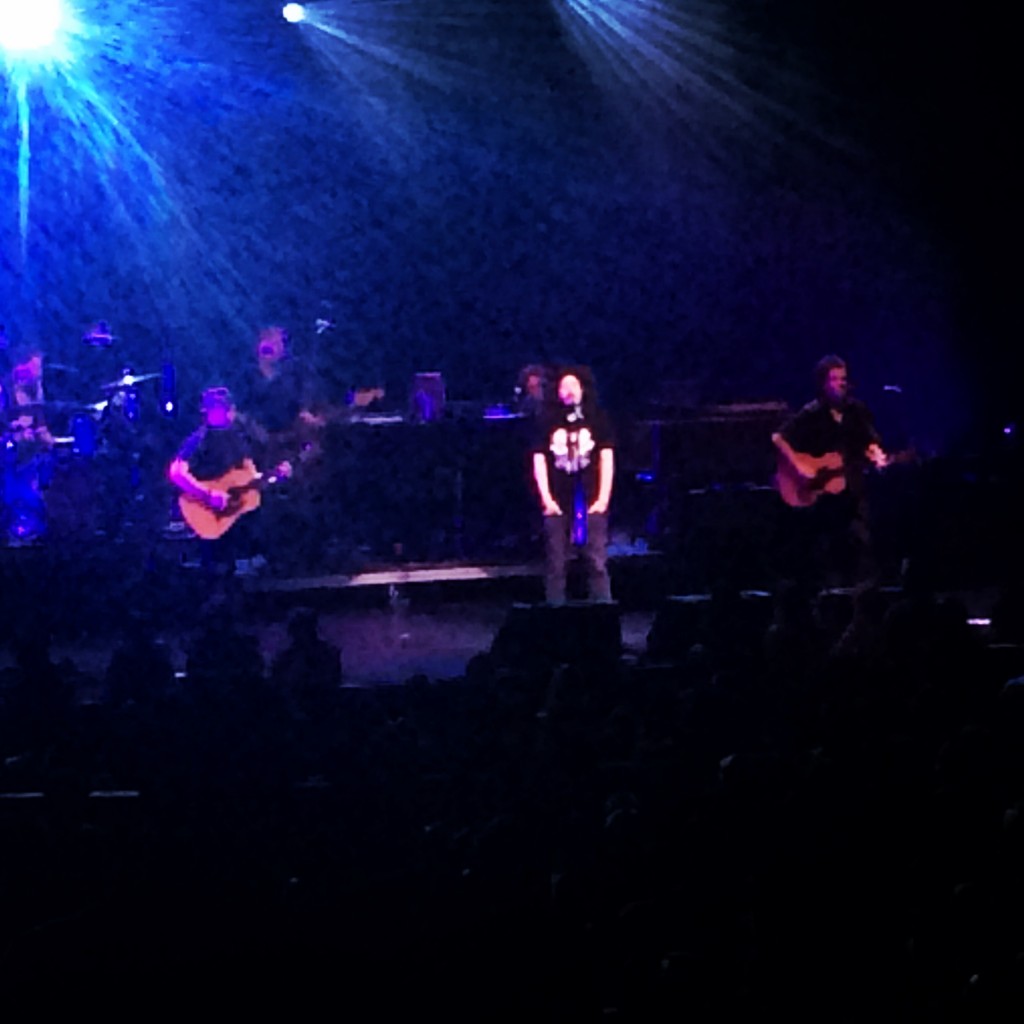 Overall, it was a fantastic weekend and I'm glad Catie finally got to see DC.
The next weekend, Al's mom and step-dad, Carol and Gerald, visited. Neither of them had spent much time in DC, so we took them to the Mall and did a long walking tour of many of the monuments. It was approximately one billion degrees outside (Celcius) but we persevered and saw a lot of stuff, including the Washington Monument, Lincoln Memorial, reflecting pool, World War II Memorial, a bit of the National Gallery, and the Natural History Museum. We ate lunch at the cafe within the National Gallery sculpture garden and admired the outdoor art.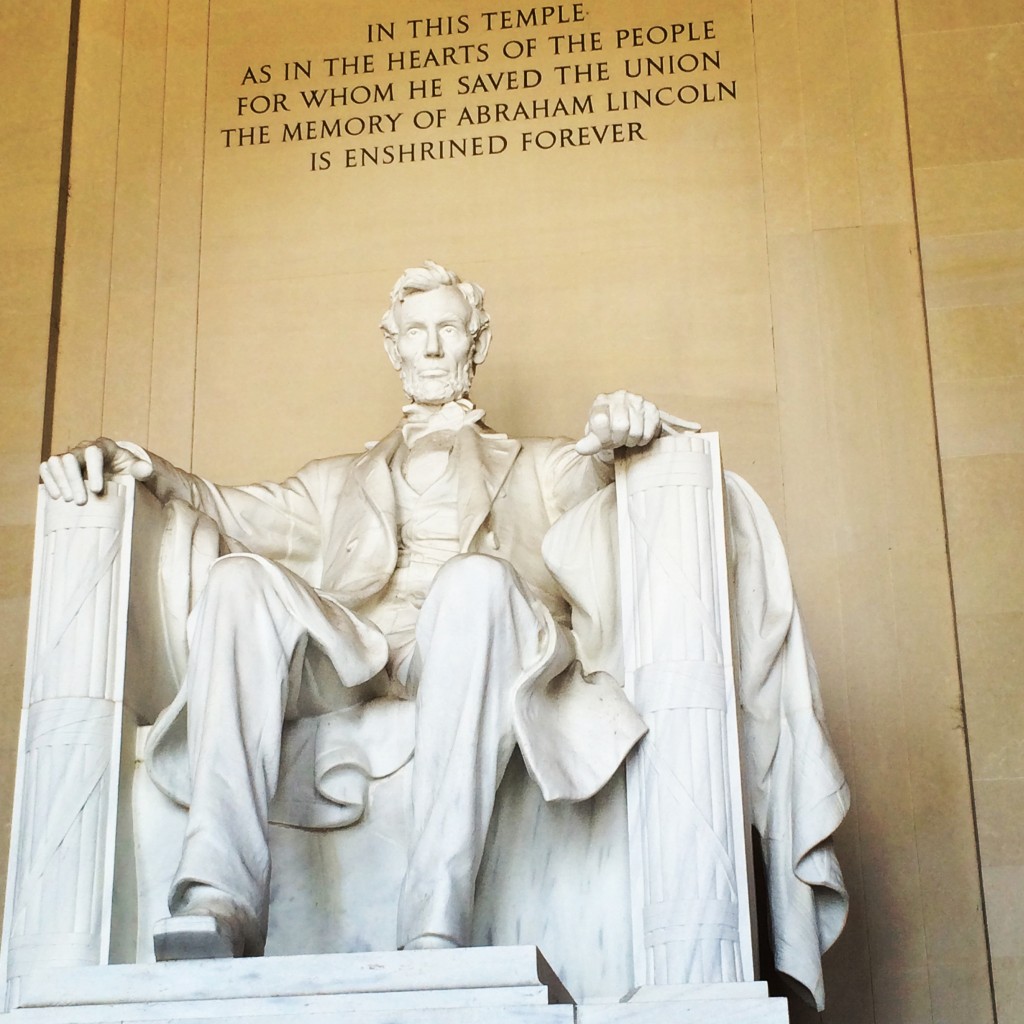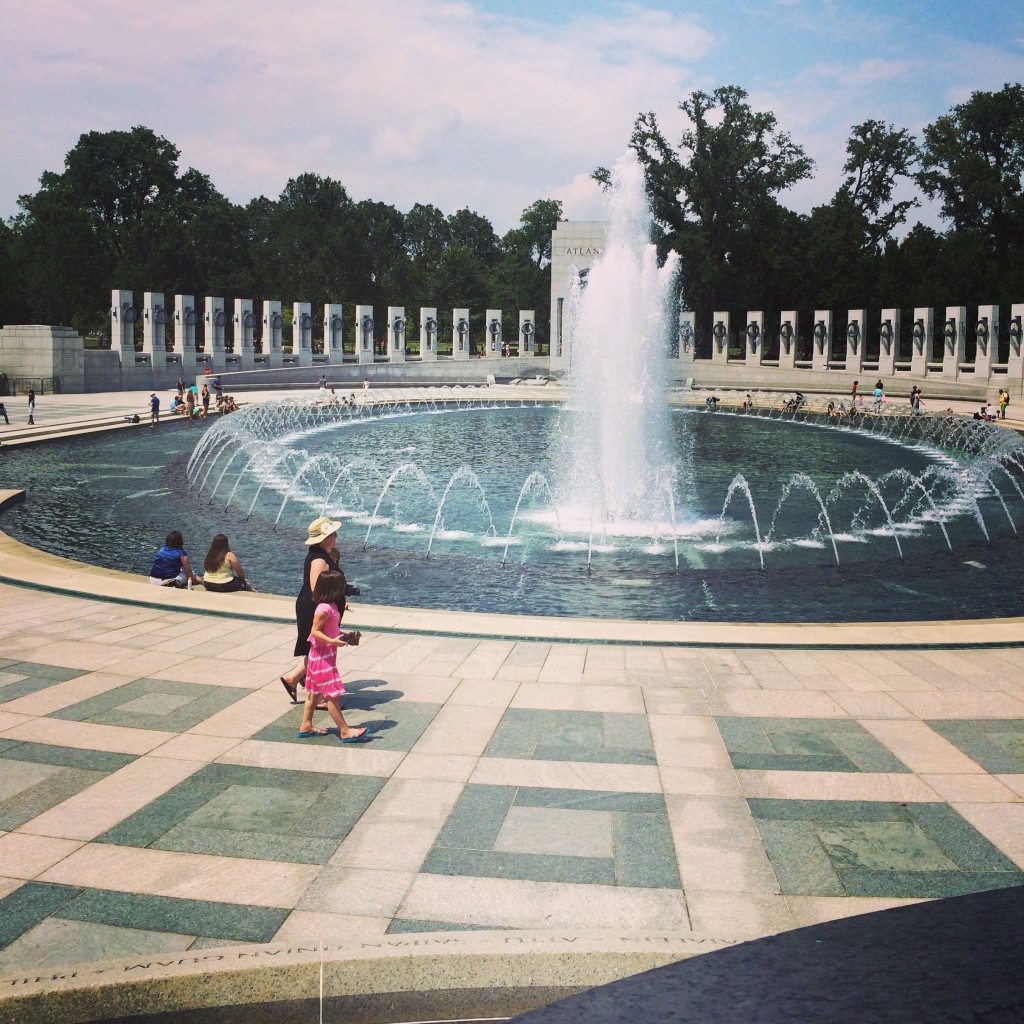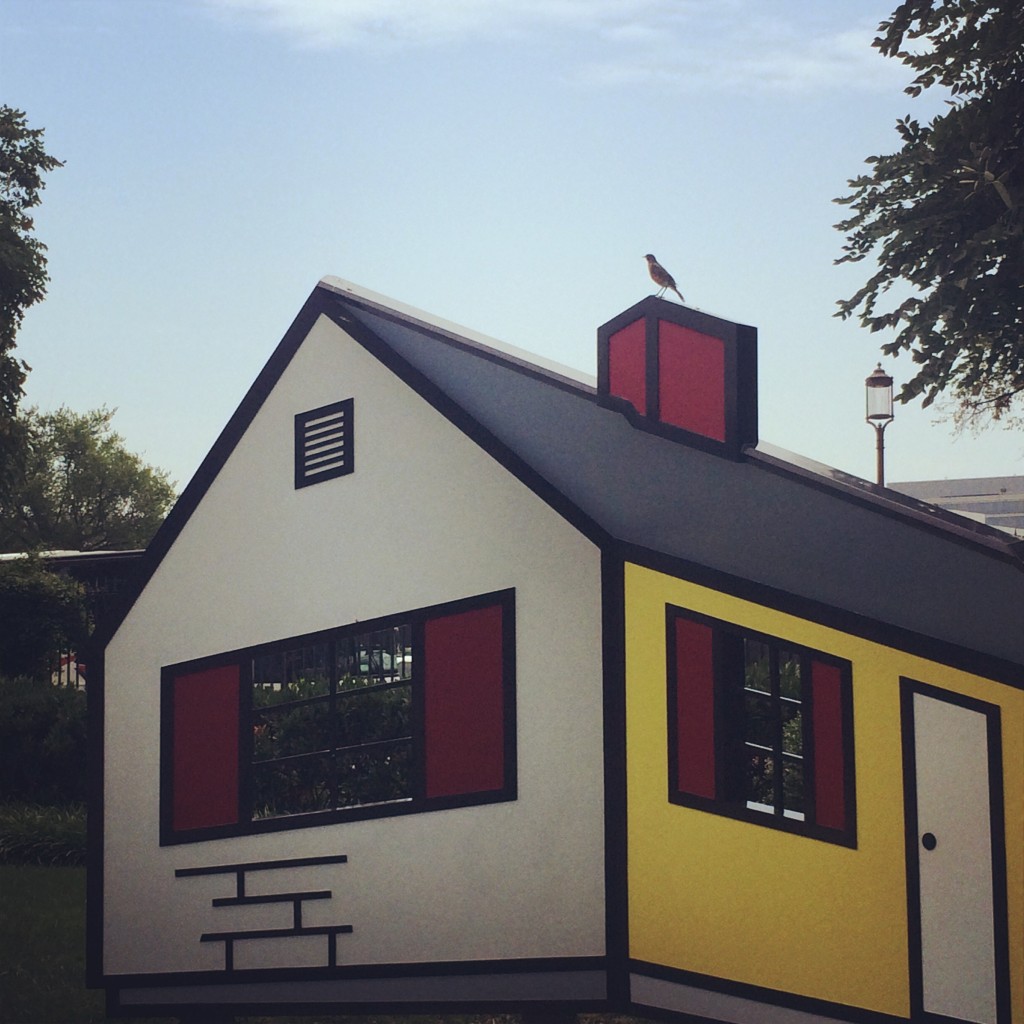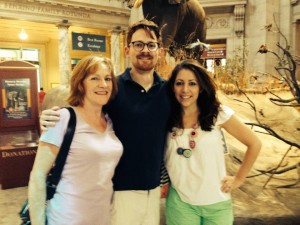 We also did some wine-tasting in Virginia (Loudoun County), which is always lovely. It's so peaceful and beautiful there.
All in all, it was another great DC visit with family.
THEN, the following week, my parents came back into town to look at houses in Virginia, since they're moving back East next year. We checked out Winchester (which was just okay) and then made our way up to Leesburg (which was charming and adorable). We had a nice time walking around the historic district of Leesburg and eating lunch at the Wine Kitchen. The weather was hot but beautiful.
So, the last month has been a whirlwind of visitors, and it's been great. But for the rest of the summer, we aren't expecting any more guests. Therefore, I feel confident saying that Al and I won't be stepping foot in a museum until the next round of visitors shows up, whenever that may be. Hey, we never claimed to be cultured.