Portugal, part one — the Dão wine region: heavy on biking, light on wine.
This past week, Alastair and I took a vacation to Portugal. It had been on the top of my list of places to visit for years, and since we hadn't gotten a chance to go while we were in London, as soon as Al got the opportunity for vacation, we took it. (Incidentally, for my insane husband, who has traveled more than anyone I know, Portugal was his 99th country visited. 99th!! We think he's going to hit 100 this summer when we go to Belize. Like I said: insane (in the membrane)). Anyway, our trip can be neatly divided into three parts: 1) the Dão wine region; 2) Sintra; and 3) Lisbon. So, without further ado, I give you: Portugal, part one: the Dão.
In the Dão, we hoped to bike through lush vineyards while stopping frequently to taste wine. That was pretty much our entire plan. But, as we soon found out, things would not go exactly to plan.
Immediately upon arriving in Portugal, we took a couple of trains from Lisbon to Santa Comba Dão, the tiny town where we'd be staying at an agro-tourism cabin. We have no real interest in agro-tourism, unless you consider drinking large amounts of wine to be agro-tourism, but the place we were staying, Quinta da Abelenda, advertised that it was situated near a bunch of vineyards, and it rented out bikes, so it sounded perfect for our purposes. We pictured ourselves biking idly along country roads, stopping every couple of kilometers to booze it up in some beautiful vineyard. I had a really clear vision of us laughing over a baguette and clinking wine glasses in a sun-dappled meadow. What a fool I was!
We arrived in Santa Comba Dão quite late at night and went to bed as soon as we got in, after lighting the cozy wood stove in the cabin. The next morning, we were eager to get a move on our wine adventure, so we asked the proprietor of the establishment what route we should take. He seemed utterly baffled by the idea that visitors to the well-known wine region in which he owns tourist lodgings would be interested in tasting wine. He literally — literally — scratched his head with confusion and told us that it would perhaps be possible, in some theoretical sense of the word, to taste wine, in the same way that going to Jupiter is possible. But he didn't have any clear ideas on how we would go about doing it.
We decided, since we had gotten a late start on the day, to just try for a full day of wine tasting the next day, and take the bikes out instead, assuming that we'd pass at least a few wineries along the way. Our cabin was situated along the Ecopista do Dão, a paved biking and walking path that stretches ~50 km (~30 miles) from Santa Comba Dão to the bustling city of Vizeu. So we set off on our bikes for a leisurely journey.
Fifty kilometers and zero wineries later, we were crabby, sore, hot, starving, and thirsty. We walked our bikes around Vizeu, a pretty disappointing town, considering the vast effort expended to get there, until we found a restaurant, where we shoved food into our mouths like urchins. When it was time to go, I found that my butt was actually too tender from the last three hours of biking in jeans to remount a bike, so we found a bus to take us back to Santa Comba Dão. After quite a to-do involving taking the wheels and the handlebars off the bikes so that they'd fit in the hold of the bus, and then struggling to put everything back together again once we arrived at our destination, we sighed with relief to be back in Santa Comba Dão, butts intact. However, we found that the bus had dropped us off quite far from the cabin, and since I physically could ride no more, we had to walk our bikes several miles back to the cabin, as it was getting dark. Then we got lost. I think the low point was walking our bikes in the pitch dark along the side of a highway, semis and cars roaring by us, with no clear idea of where the hell we were. I should also add that we were hungry, I was cold, and, as I've already mentioned, my butt hurt. Not my finest moment.
The next day, we awoke with renewed vigor, determined to go wine tasting if it killed us. Long story short: the Dão did not feel like opening its welcoming arms to two eager wine tourists, and we were stymied at every turn. Long story long: We took a train to a town called Nelas, where we had heard that there might be wineries that actually allow people to taste their wines. After fruitlessly driving around in a taxi and passing several wineries, none of which were open, we finally made it to Quinta da Fata, a beautiful winery that, lo and behold, had wine available for tasting! [Cue heavenly choir!]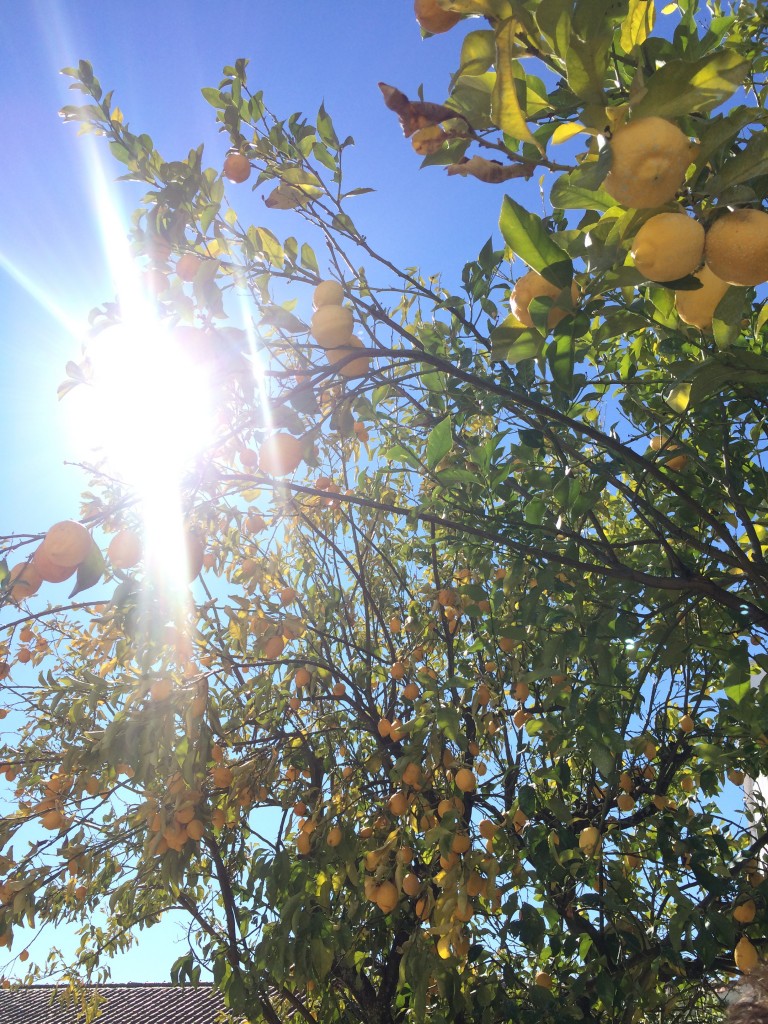 Although Quinta da Fata does not do traditional "tastings," the bottles are very cheap (and very good!), so they encourage people to just buy a bottle and sit outside to drink it. So we did that, and it was lovely. The woman who owns the place was very kind and gave us an extensive tour of the winemaking facilities, the house, and the bed and breakfast, all of which were empty when we were there. After sitting in the sun, admiring the view, and sipping some wine, we left feeling optimistic about our prospects for finding other nice wineries in the area. That optimism ended up being misplaced, because the next place we went, while open, told us they couldn't do a tasting because the wines "weren't the right temperature" (huh?), so we just bought a couple of bottles and took the train back to Santa Comba Dão, accepting defeat.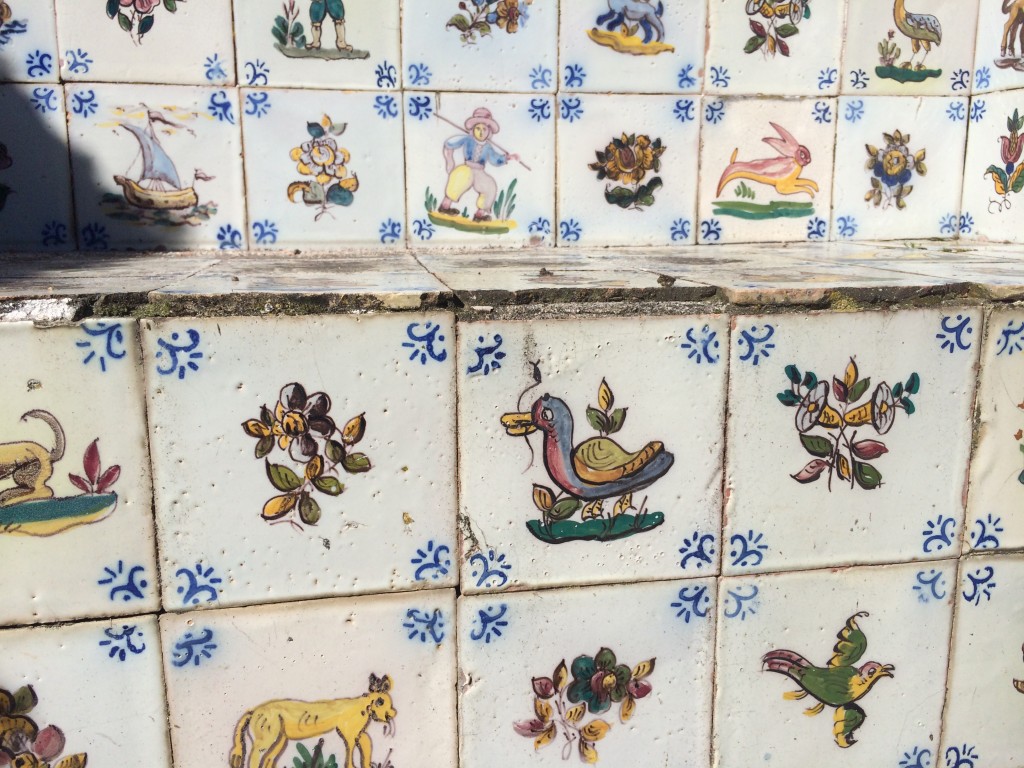 That evening, we sat out on our porch at the cabin, admired the horses, dogs, chickens, and cats that came to say olá, drank some of the wine we had bought, ate prosciutto and sheep's cheese, and read. Here's a fairly uneventful (but short) video of what our evening looked like.
Once we accepted that we were not going to have the wine tasting experience we had anticipated, a burden was lifted, in a way, and we felt free to enjoy just sitting around and watching the world go by. I think there's some sort of life lesson in there, about keeping expectations low, not trying to plan everything, going with the flow, and so on. Lesson learned, I guess. I think we had such high expectations for wine tasting in Portugal because we had done a similar thing in the Wachau Valley of Austria in 2010 and it was magical. As I recall, everything was easy and charming and boozy and fun. But actually, re-reading my blog post from that trip, I see now that a similar thing happened then, in which our expectations, at least at first, did not meet reality, and we had to adjust. Lots of the wineries were closed, we were turned away by an angry ogre at one of them, and it poured rain on us as we were biking. I had sort of forgotten about all of that. I guess it's easy to forget mishaps in the past because they all get lost in the fond haze of vacation nostalgia.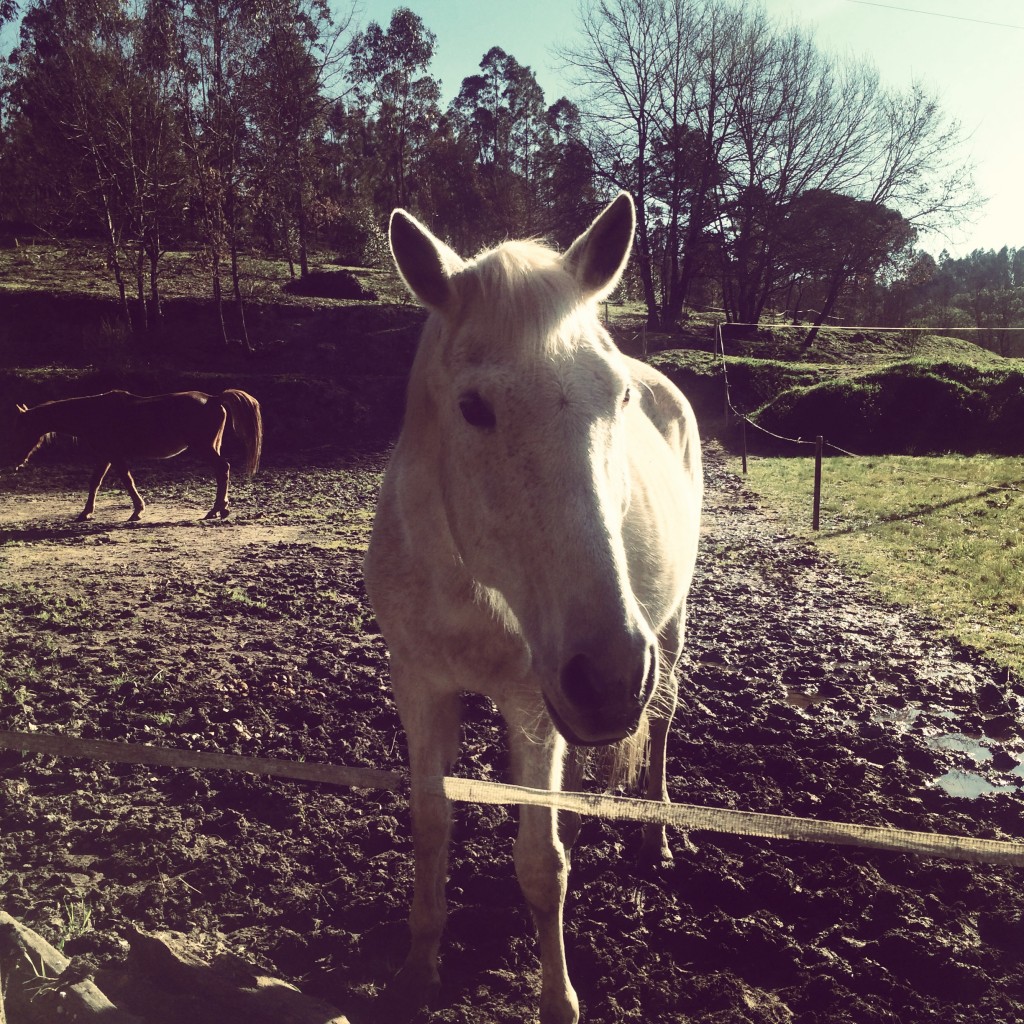 Overall, though, the Dão was beautiful and relaxing. We did eventually taste some nice wines, and I'll never forget our cozy cabin with the wood stove and friendly horses. I'm calling it a success!
Next post: Portugal, part 2: Sintra.